2 Ways to Pour with an Yixing Teapot
Yixing teapots can sometimes be hot, and therefore it's important if you know how to hold and pour with one. In this article we show two ways Chinese tea artists hold and pour with a zisha pot. Watch the video below or read the information below.
If the video doesn't display well, you might want to watch it directly on YouTube: Two Ways to Hold an Yixing Teapot
Method 1: One Hand Method
The first method preferred by tea artists is to hold it with one hand by raising the teapot with your thumb and middle finger while laying your index finger on the knob of the lid. See the images below: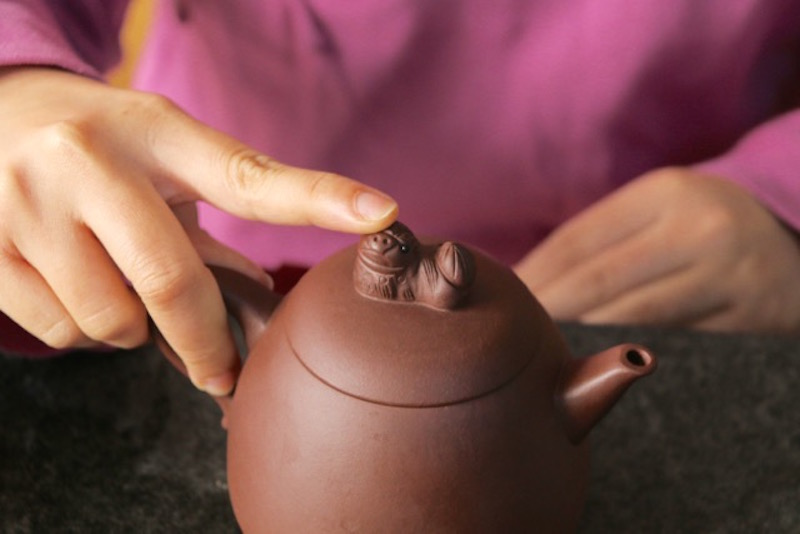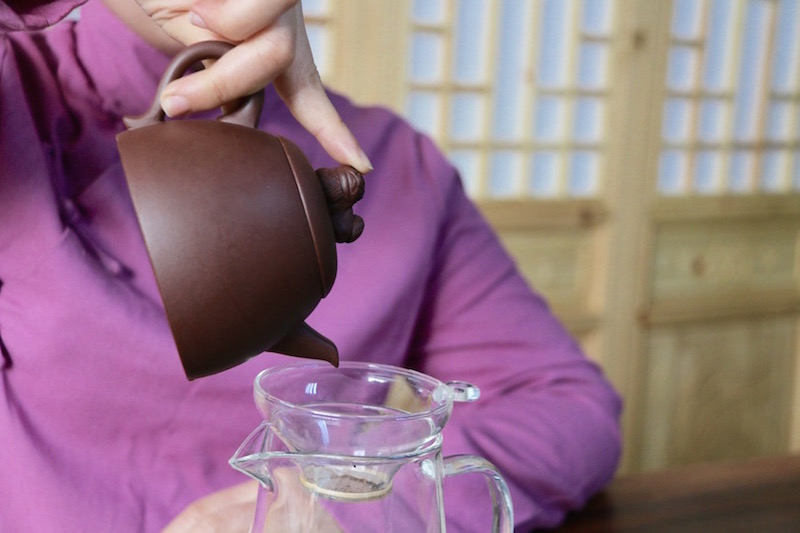 Method 2: Two Hand Method
The second method way to pour with an Yixing teapot is by raising the teapot with one hand using your thumb, middle and index finger. With your other hand you lay your index finger on the lid. This method can be easier for beginners as it offers more grip. With two hands you're also better able to aim and pour in a pitcher or cup.
Generally, we recommend to start with the 2nd method and slowly start to learn the 1st method when you're ready. What's your favorite method? Do you hold your clay pot in a different way? Feel free to share your thoughts in the comment section!