Best Beauty Teas for Your Spa & Beauty Business
Tea is all about having your moment to calm down and release. Visiting a spa or beauty salon is no different. If you're still serving coffee to your customers, it's time for a change.
In this article we'll introduce you to beauty teas that spas and beauty salons in China offer to their customers. Learn how these wonderful teas can do to truly spark joy and improve overall wellness.
Improve the Skin with Myosotis and Lily Flower
A healthy and glowing skin, who doesn't dream of that. There are two kinds of flower teas in China, which are particularly popular among women:
Lily teas do not only have a beautiful appearance when brewed, but they naturally firm the skin and reduce wrinkles. Besides, lily tea unfurls beautifully when served in a glass cup.
Myosotis flower tea is another amazing skin tea which is rich in Vitamin C. It nourishes the skin and prevents dark spots.
So complement your beauty treatments with these powerful anti-aging teas, and your customers will have the glowing skin they dream of in no time.
Calm Mind & Body: Lavender & Chrysanthemum
First of all, lavender is a no-brainer, as it's used as an ingredient for so many cosmetics products. However, nothing is as powerful as a freshly brewed tea from real lavender flowers. Its distinctive scent works as an effective stress reliever and brings you into this relaxed mental state. Sounds like an amazing spa tea right?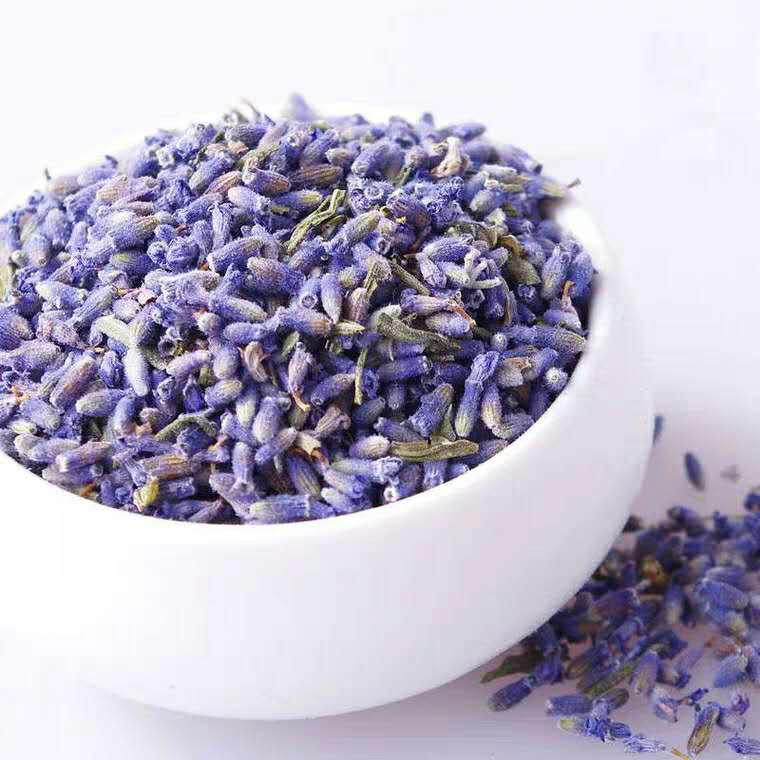 Chrysanthemum is also another great calming tea. This herbal beverage is also known as the camomile of the East. It's a great tea to reduce inflammation, and like lavender, it's also a super good bed time tea.
Note that there's not just one types of this flower tea. If you aren't sure about which one to go for, pick our White Chrysanthemum and Calming Chrysanthemum. You can't go wrong with any of these.
If you're a more adventurous tea drinker, then try out our Kunlun Snow Chrysanthemum, which is especially great for the Winter season. Unlike the other kinds of Chrysanthemum, this type is particularly soothing and warms the stomach.
Detox and Fight Acne with Honeysuckle Tea
Honeysuckle flower tea is a powerful beverage that is anti-bacterial and anti-inflammatory. Because of this, it's an effective detox tea that also quickly reduces acne before they turn into scars.
While most honeysuckle teas are too bitter and medical, at Teasenz, we've curated a honeysuckle tea that is carefully processed into a refreshing herbal beverage.
It's highly recommended for people who've a flu or feel like they're just about getting sick.
Lose Weight with Pu Erh Tea
Everybody thinks about green tea, when they want to lose weight and get rid of tummy fat. But there's a much better tea which is also made from the Camellia Sinenses tea plant: it's pu erh. Without going into too much detail, you should know that there's ripe and raw pu erh. For weight loss, you really want to get into ripe pu erh. It improves your digestion, and gets your blood pumping so that you burn more calories during the day. Warning, pu erh does contain caffeine, so avoid it in the evening, and switch to one of the other teas in this guide!